News
ISEO2012 Convenes in Kashgar, Xinjiang, China
Source:http://english.ceode.cas.cn/ns/events/201209/t20120921_91290.html   Date:2012-09-24
On 20 September, the International Symposium on Earth Observation for Arid and Semi-Arid Environments (ISEO2012) convened in Kashgar, Xinjiang, China. The symposium was hosted by the International Society for Digital Earth (ISDE) and Center for Earth Observation and Digital Earth, Chinese Academy of Sciences (AIR, CAS). The Chinese National Committee of ISDE and Kashgar Sub-Center of AIR co-organized the symposium. More than 150 researchers and scientists from 20 countries participated in the event. With a theme of "Earth Observation: Illuminating Central Asia", the symposium was concerned with Earth observation technology and applications in Central Asia, committed to solving problems of global change, resources, and natural hazards for sustainable development of arid and semi-arid regions.
Topics of the symposium included Earth Observation and Digital Earth--Systems, Technology and Data Processing; Earth Observation for the Environment and Ecosystem; Earth Observation for Resources and Disasters; and other related areas of research. Prof. XU Guanhua chaired the International Scientific Committee of the symposium. The chairman of the symposium was Prof. GUO Huadong.
Traditional Xinjiang performances kicked off the opening ceremony, where Vice Minister CHEN Xiaoya gave opening remarks on behalf of the Ministry of Science and Technology of China. She noted the significant importance of science and technology in promoting social developments, saying that international achievements in Earth observation have revealed the huge potential for utilization in Central Asia. She went on to say that the symposium would begin and accelerate more international cooperation in this area.
Arkenjan Turahun, leader of the Xinjiang Uygur Autonomous Region of China, also gave remarks at the opening ceremony. He reviewed the receiving, distribution, and processing of remote sensing data in the Kashgar branch of AIR. He hoped that a new framework for Earth observation in Central Asia would be developed, stating that cooperation in Central Asia would greatly benefit sustainable development in the region.
A. Kydyrbekov, Adviser of the Shanghai Cooperation Organization (SCO), stated in his opening remarks that "mutual trust, mutual benefit, equal rights, consultations, respect for the diversity of cultures, and aspiration towards common development" are the spirit of the SCO. He considered that the symposium was a good opportunity to fully utilize SCO members' potential and carry out advanced technological research and practical research in fields related to Earth observation.
LIAO Xiaohan, Director of the National Remote Sensing Center of China, gave a keynote speech on "Remote Sensing in Earth Observation: Capability, Availability and Readiness". Prof. Stephen D. Prince from the University of Maryland presented the topic of "Earth Observation of Dryland Degradation" in his keynote speech. Prof. Imran Iqbal talked about "The Status of Earth Observation and Application of Satellite Data in Pakistan" on behalf of the Pakistan Space and Upper Atmosphere Research Commission. Prof. Khalel Bespayev, Academician of the National Academy of Sciences of the Republic of Kazakhstan, delivered his keynote speech on "Metallogeny of the Border Territories of Kazakhstan and China within the Junggar Alatau". And finally, the keynote speech by Prof. FU Bihong from AIR explored "Earth Observation: A Powerful Tool for Mapping Active Tectonics in Central Asia".
The symposium provided a significant platform for carrying out cooperative research on the environment, ecosystems, hazards, and other topics by utilizing Earth observation and Digital Earth technologies. The central objective of AIR's Kashgar Sub-Center, "Towards Central Asia, Based upon Xinjiang", helped the symposium play roles in promoting sustainable development through international scientific research and cooperation in Central Asia.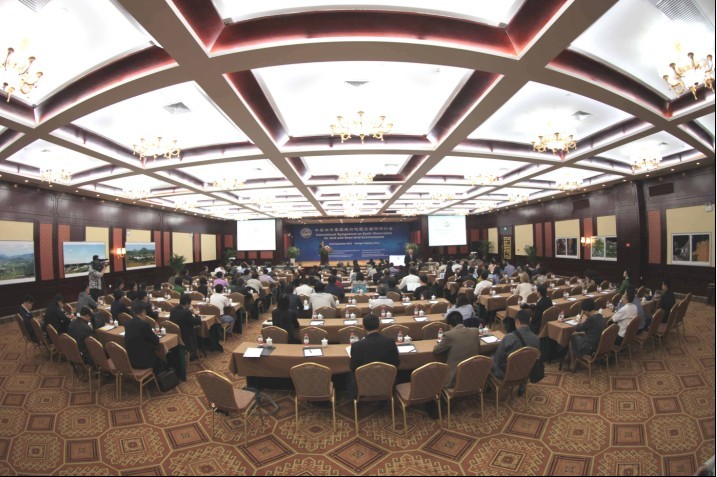 ISEO2012 in Kashgar, Xinjiang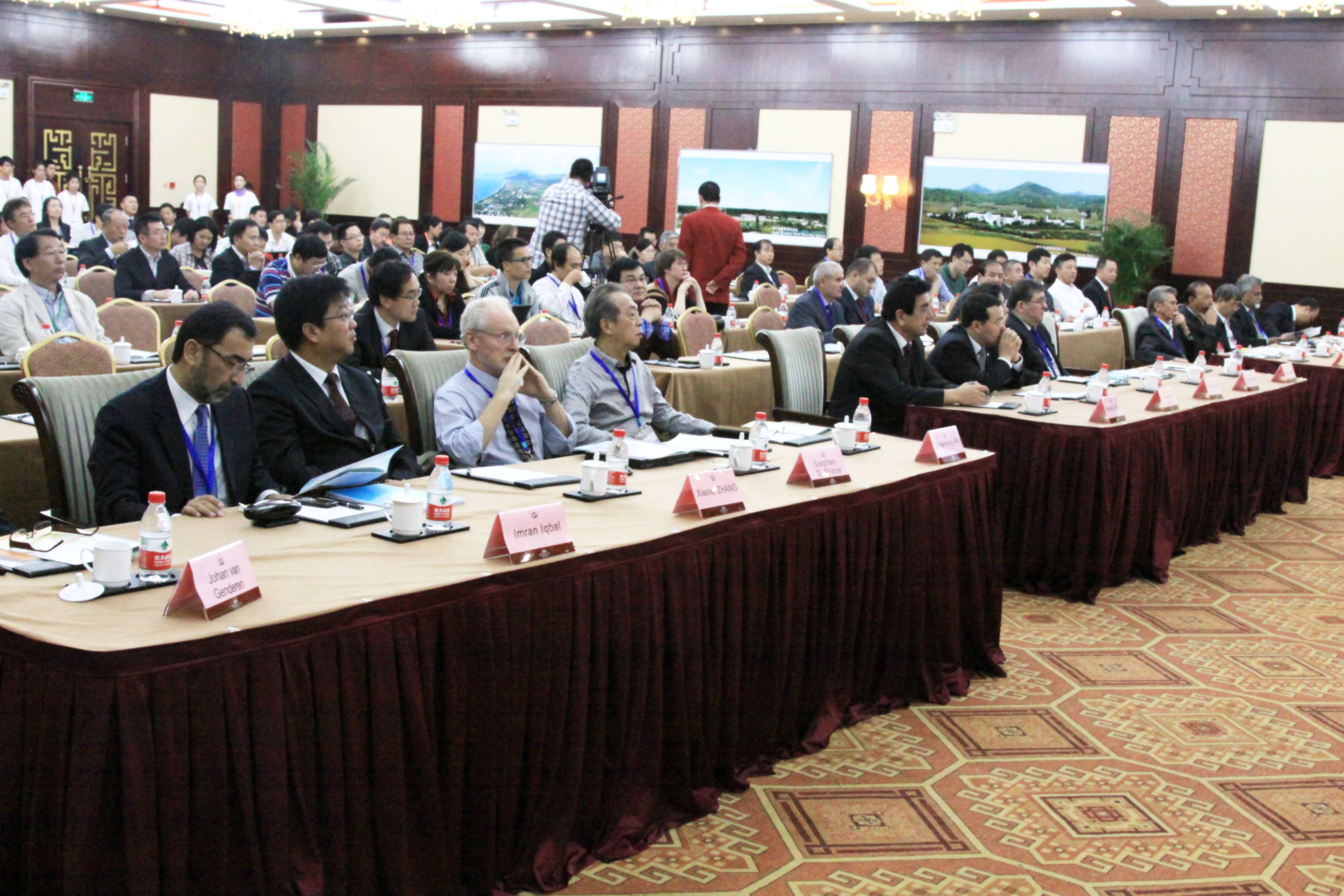 Participants from around the world present at ISEO2012.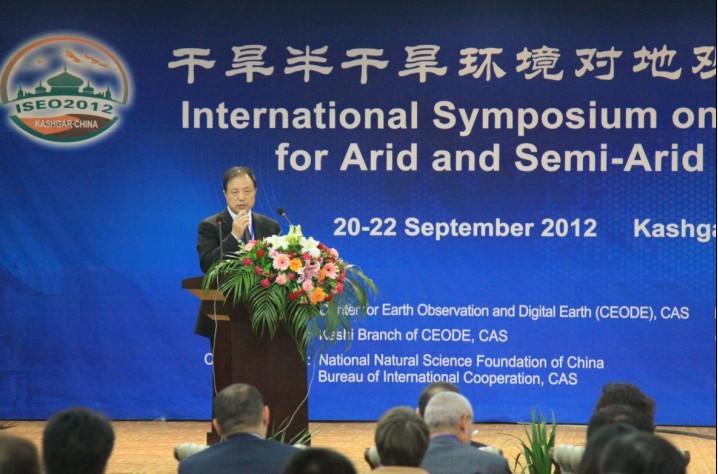 GUO Huadong chairs the Opening Ceremony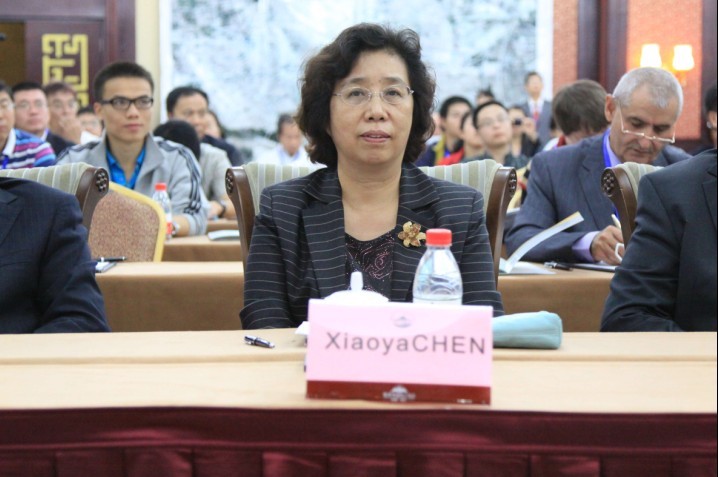 CHEN Xiaoya, Vice Minister of the Ministry of Science and Technology of China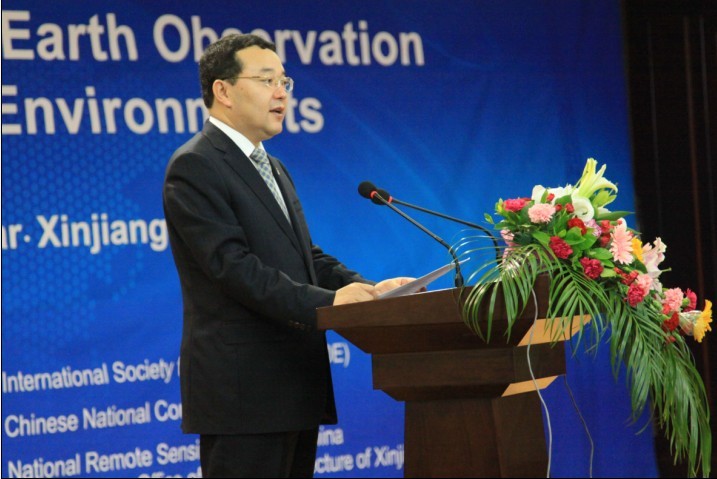 Arkenjan Turahun, leader of the Xinjiang Uygur Autonomous Region of China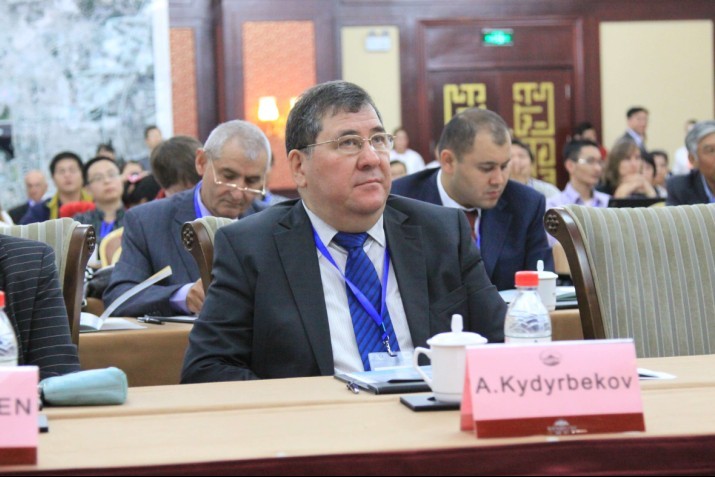 A. Kydyrbekov, Adviser of the Shanghai Cooperation Organization (SCO)