News
Prof. Douglas Comer Visits HIST
Date:2013-09-23
On September 21th, 2013, Prof. Douglas Comer, Co-president of the International Committee on Archaeological Heritage Management (ICAHM) of International Council on Monuments and Sites(ICOMOS) paid a visit to the International Centre on Space Technologies for Natural and Cultural Heritage (HIST) under the Auspices of UNESCO which was built on the premises of The Aerospace Information Research Institute (AIR) of the Chinese Academy of Sciences.
Mr. Comer had academic talks with the staff of HIST. Miss Yu Lijun made a report named "Remote Sensing Archaeology in China" on behalf of Professor Nie Yueping. She introduced the main archaeology research work which has been done in China by using remote sensing technology. Mr Luo Lei, on behalf of Professor Wang Xinyuan, introduced the recent archaeological discoveries of "Silk Road" by remote sensing and field work. Then, Prof. Comer made a presentation on the frontier technology of remote sensing archaeology and promised to send his famous book "Remote Sensing in Archaeology" to HIST.
After all the academic communication, Mr. Hong Tianhua, Executive Deputy Director and Secretary-General of HIST, gave a brief introduction to the background, general objectives and operation of HIST. This visit laid a good foundation for the cooperation between HIST and ICAHM/ICOMOS in the future.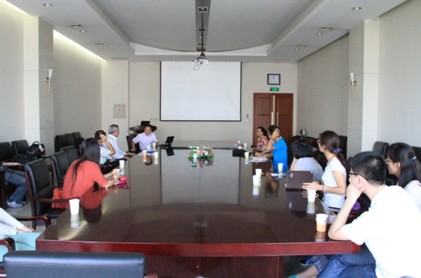 Discussion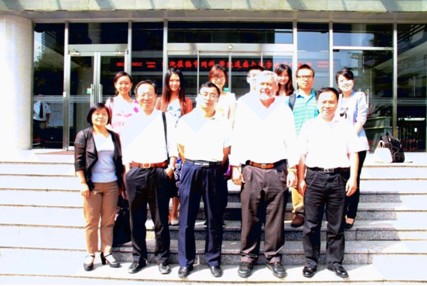 Group Photo