News
International Day for Biological Diversity - We are part of the solution
Date:2021-05-31
International Day for Biological Diversity 2021 is being celebrated under the slogan: "We're part of the solution #ForNature".
This theme was chosen to be a continuation of the momentum generated last year under the over-arching theme, "Our solutions are in nature", which served as a reminder that biodiversity remains the answer to several sustainable development challenges. From nature-based solutions to climate, health issues, food and water security, and sustainable livelihoods, biodiversity is the foundation upon which we can build back better.
The World Heritage Convention recognizes some UNESCO World Heritage sites specifically for their outstanding biodiversity values, protecting many of the most important ecosystems and areas of high biodiversity on Earth. UNESCO World Heritage sites are the most outstanding places on the planet and constitute a significant subset of the protected area system, critical for conservation of ecosystem integrity and biodiversity. The World Heritage Convention ensures global commitment for the conservation of these exceptional places, while respecting their cultural and local connections.
An example of this is through our work with Advisory Body: the International Union for Conservation of Nature (IUCN), which has developed global thematic studies on terrestrial biodiversity and marine natural heritage to identify gaps on the World Heritage List and potential candidate sites. Although some sites are recognised specifically for their biodiversity values, there are significant opportunities for reinforcing biodiversity conservation and sustainable use of biodiversity in all UNESCO World Heritage sites. For example, many cultural landscapes safeguard important biodiversity values often based on inter-linkages between cultural and biological diversity. This biocultural heritage has been promoted by UNESCO and the Convention on Biological Diversity (CBD) through their Joint Programme on Biological and Cultural Diversity since 2010.
Another mechanism that strengthens the implementation of the 1972 Convention is the Rapid Response Facility (RRF), operated by the UNESCO World Heritage Centre, the United Nations Foundation and Fauna & Flora International, has been established to provide timely resources to address threats and emergencies affecting World Heritage properties with high biodiversity values.
Despite these multiple mechanisms to safeguard World Heritage sites and all their biodiversity, properties still face many challenges such as conflict, climate change and deforestation. We have to work harder to live in harmony with nature (this is the 2050 vision of the CBD). As this year's theme emphasizes, we are part of the solution #ForNature.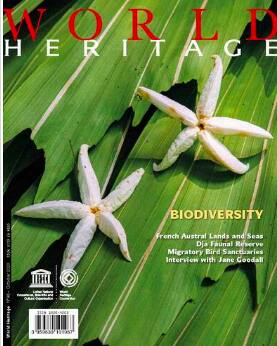 Learn more about our work concerning biodiversity in our World Heritage Review – Biodiversity issue.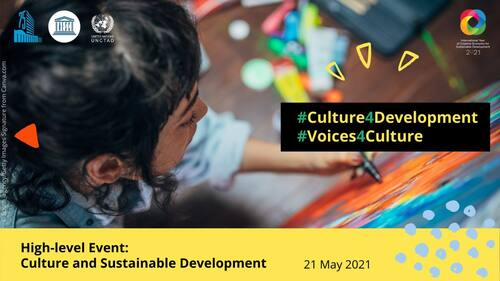 Join the high-level event celebrating cultural diversity