News
The 4th World Heritage Site Managers' Forum has begun
Date:2021-07-15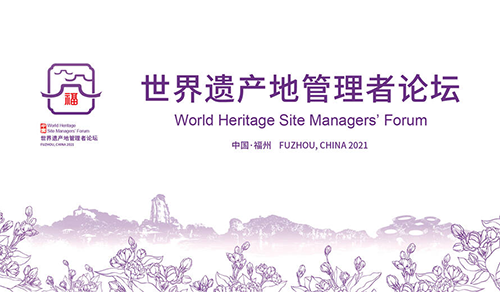 This year's Forum is being held online with nearly 100 World Heritage Site Managers from around the world from 7 to 13 July, together with the UNESCO World Heritage Centre, Advisory Bodies (ICCROM, IUCN and ICOMOS), heritage experts and representatives of various Chinese heritage institutions.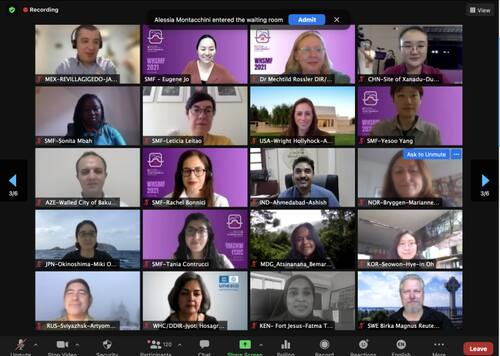 H.E. Mr. Tian Xuejun, Chairperson of the extended 44th session of the World Heritage Committee followed by Ms. Mechtild Rössler, Director of the World Heritage Centre, Mr. Webber Ndoro, Director General of ICCROM, Ms. Teresa Patricio, President of ICOMOS and Mr. Lin Baojin Representative of the Fuzhou Municipal City made opening addresses.
The World Heritage Site Managers' Forum was established at the 41st session of World Heritage Committee in 2017, and has become one of the fixed components of the World Heritage Committee sessions.
Theme for the 4th edition: "World Heritage governance – Being prepared to manage change and continuity"
During the 6-day Forum, several items will be discussed with regards to governance, including World Heritage system, processes and actors. Participants will look at Kulangsu, a Historic International Settlement as case study and will work around this case study to explore and analyse values & attributes, governance arrangements and management system.
Considering that the World Heritage List includes over 1100 properties and a global territory of over 276 million hectares under its protection, increased understanding of the World Heritage decision-making processes among site managers has become crucial in order to achieve more effective protection of the Outstanding Universal Value (OUV) of World Heritage properties. It will allow the World Heritage Convention to fulfil its potential as a tool and catalyst for World Heritage protection and heritage protection in general. At the same time, future improvements to the World Heritage decision-making procedures must build on and respond to greater engagement of those dealing with World Heritage on a day-to-day basis to connect the properties with sustainable development of society.
Format of the Forum
Due to the unprecedented COVID-19 pandemic situation, the World Heritage Site Managers' Forum for 2021 is taking place online only. Participants will be attending the event via Zoom platforms which will be managed by the organisers in Fuzhou, Rome and Paris. The session will be a 3-hour session with a special Networking Day on Saturday 10 July. As the core objective of the Site Managers' Forum is to provide site managers the opportunity to network and communicate with peers, live participation to promote discussion and exchange.