News
Chinese Academy of Cultural Heritage visited HIST
Date:2022-01-20
Yunfei Qiao, vice president of the Chinese Academy of Cultural Heritage (CACH), and more than 10 fellows from the CACH visited HIST on December 7. The delegates visited the China Remote Sensing Satellite Ground Station and the International Research Center of Big Data for Sustainable Development Goals. They were briefed on the role of Digital Earth Technologies facilitate thesustainability of cultural heritage sites.
Two sides also held an academic exchange meeting on the topic of "cultural heritage monitoring and protection". Four academic reports were presented, including "Cultural heritage protection on the era of Big data", "Space-air-ground information acquisition of natural disaters and the preventive protection of immovable cultural relics", "Natural disaster risk assessment and emmergency disposal of immovable cultural relics in China", and "Introduction to the protection and monitoring of the Great Wall".
During the discussion, both sides expressed their strong desires for future cooperations in forms of bilateral projects and co-hosted training workshops in particular by utilizing space technologies.
The meeting venue
Visiting the International Research Center of Big Data for Sustainable Development Goals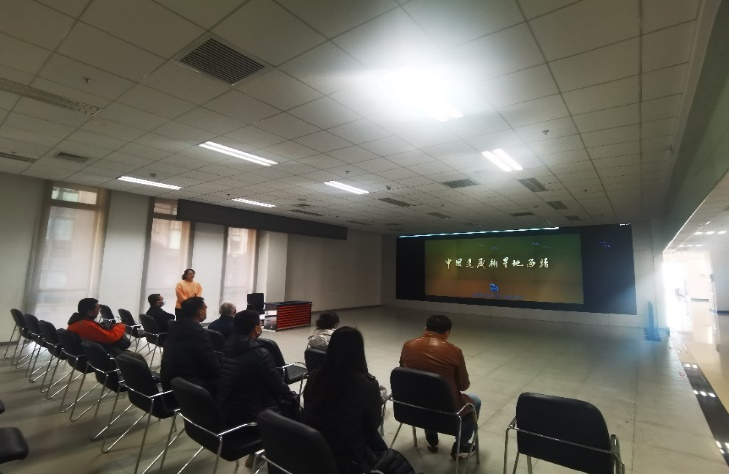 Visiting China Remote Sensing Satellite Ground Station