Digital heritage
A Dynamic Study of Multi-scale Space Monitoring on the Great Wall and Surrounding Environment
Date:2016-01-24
A Dynamic Study of Multi-scale Space Monitoring on the Great Wall and Surrounding Environment
Project Name: Application of Spatial Information Technology to the Monitoring and Protection of World Cultural Heritage
Project Leader: Liu Chuansheng
Team Members: Shen Tao, Tan Jian, Li Wenpeng, Li Tieqiao
Project Entrusted by: World Heritage Department of the State Administration of Cultural Heritage
Project Period: May 2011 – May 2013
Project Overview: Completed
Project Outcomes:
Drawing on the international experience in successful applications of spatial information technology in cultural heritage, the project selects a typical section of the Great Wall, a World Heritage Site, as the demonstration area, applies spatial information technologies such as remote sensing (RS), geographic information systems (GIS) and global positioning system (GPS), and integrates with the research results of archaeology, philology, history of science and other disciplines to provide research basis and application reference for the management, monitoring and demonstration of the world heritage. The study on the Great Wall gives full play to the unique role of spatial information technology in world cultural heritage research, conservation and management, highlights the spatial cognition of world cultural heritage, and promotes coordinated and sustainable development of the relationship between the heritage sites and the environment. By integrating remote sensing monitoring and research results of the Great Wall with archaeological and philological research achievements, it is possible to construct a framework for applying spatial information technology to monitoring and protecting the Great Wall so as to provide spatial technical support for the management, monitoring and display of the Great Wall.
I. Macro-scale Dynamic Monitoring of the Great Wall
The project first selects middle-resolution remote sensing images TM data to conduct macro-scale dynamic monitoring study on the Great Wall and its surrounding environment. The researchers acquire TM images of the Badaling Great Wall, select appropriate study areas, make interceptions, and then use the 7th, 4th and 1st wave bands to respectively correspond to R, G and B for demonstration.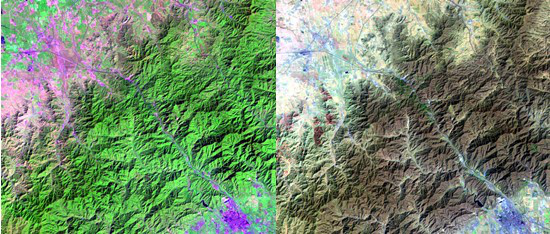 1992-09-07 1995-04-09 TM

2003-05-25 2006-07-12 TM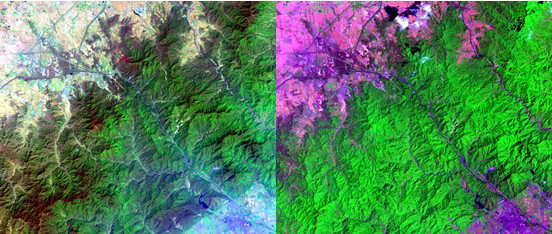 2008-04-28 2008-05-30 TM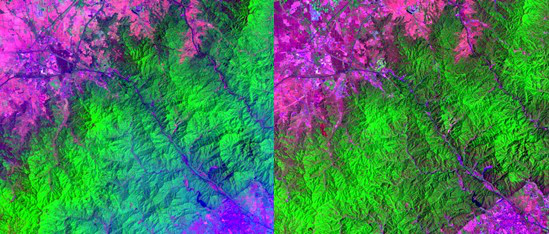 2010-06-05 TM 2011-06-08 TM

II. Meso-scale: High-resolution Images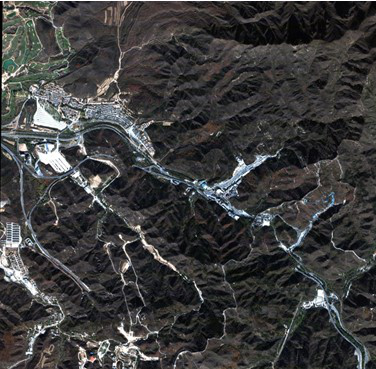 Quickbird image of the Great Wall study area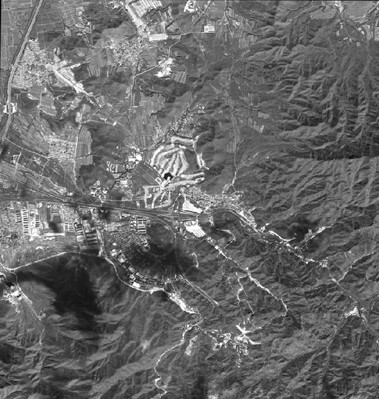 KOMPSAT-2 image of the Great Wall study area
III. Micro-scale: 3D Laser Scanning Results of the Great Wall
1. Global scanning results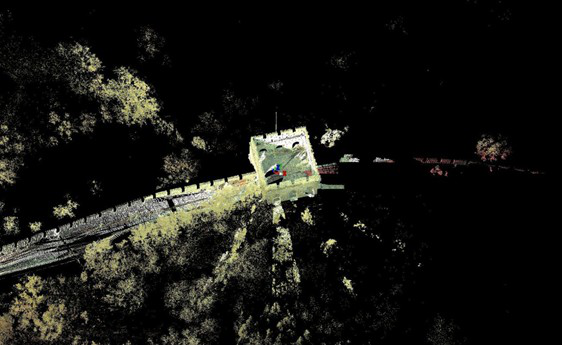 Aerial view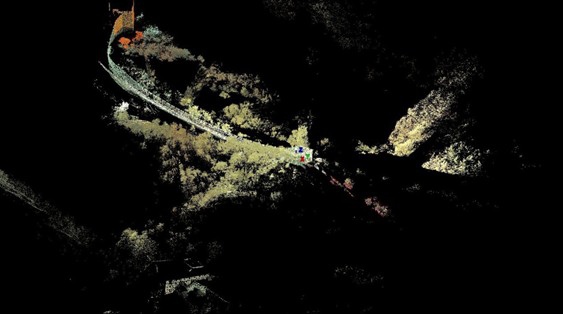 Perspective: Upper right
2. Local scanning results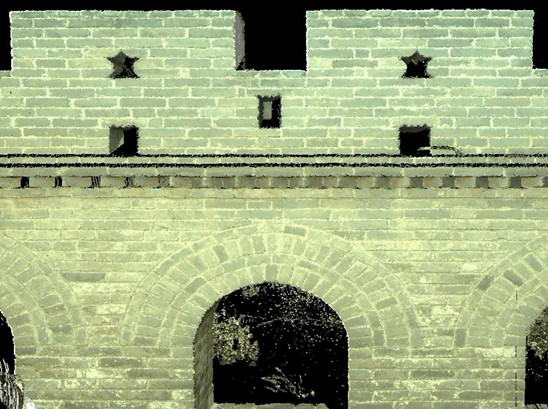 Perspective: Upright inside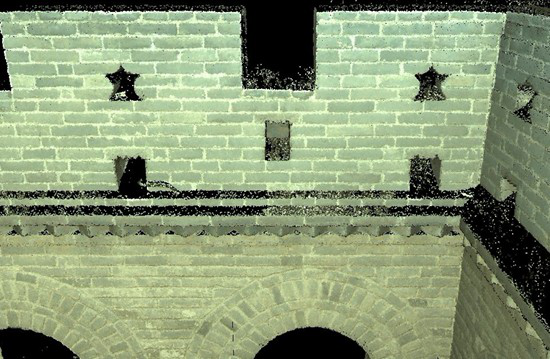 Perspective: Upright inside